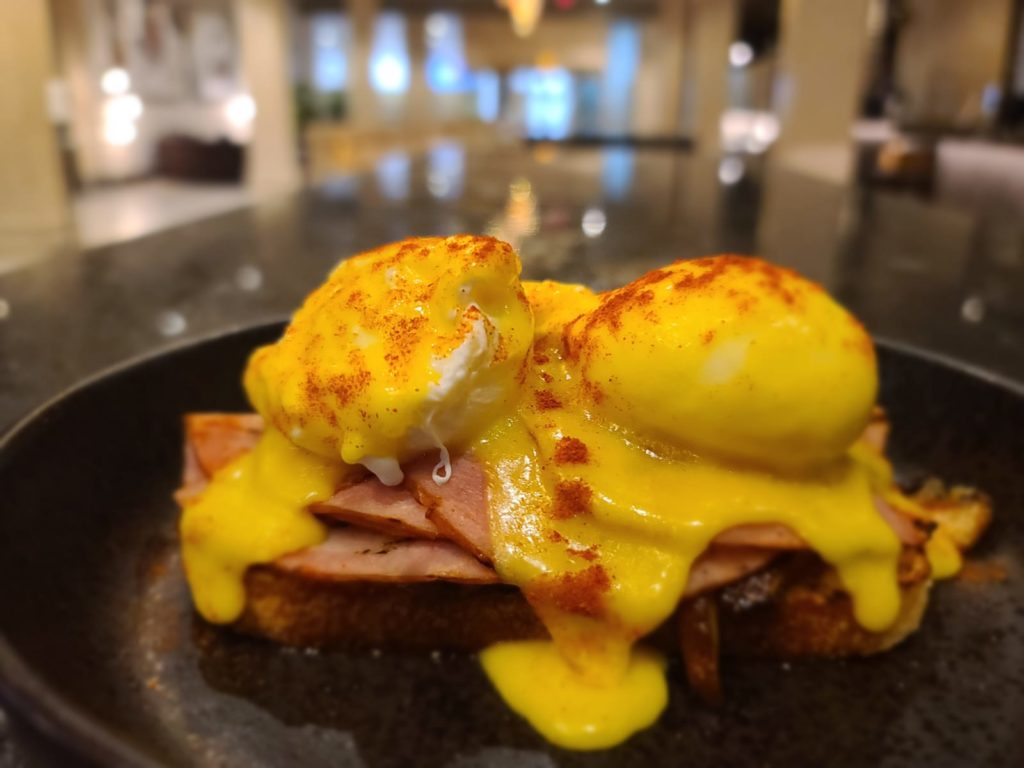 Eggs Benedict
This week on Dinner with Akshay, Chef Akshay is teaching us how to prepare Eggs Benedict. Although a bit more involved than other eggs, this Eggs Benedict recipe is sure to be the star of the brunch table. Scroll down for this traditional breakfast recipe and if you have any questions or feedback, visit our Instagram pages to leave a comment.
Prep Time: 20 minutes | Total Time: 30 minutes | Serves: 4
WHAT YOU WILL NEED:
8 Whole Organic Eggs
4 slices of Sourdough Bread
1 tbsp. of Soft Butter
20 pcs of Mushroom's Button (sliced and sauteed)
8 slices of Ham
1 cup of White Vinegar
2 stalks of Chives (finely chopped)
Sprinkle of Paprika
Salt to taste
HOW TO PREPARE (FIND A STEP-BY-STEP VIDEO DEMONSTRATION ON OUR SOCIAL MEDIA CHANNELS):
Put water in a pot and add the white vinegar and bring it up to temperature. Make sure it's not boiling.
Crack the eggs into small separate bowls.
Toast the sourdough and butter and set on the plate.
Sear the ham and add mushrooms on the sourdough and then the ham.
Swirl the water with the help of a wooden spoon and drop 1 egg at a time – no more than 4 at one time.
Let it poach for 3 – 4 minutes depending on how you would like them cooked.
Once poached with the help of a slotted spoon, take out 1 egg at a time and lay it on a plate with a dry towel to absorb all the water.
Transfer the eggs to the sourdough with ham and mushrooms.
Top with hollandaise on each egg. Sprinkle paprika and chopped chives on each one of them.
Click here to view more Dinner with Akshay recipes!