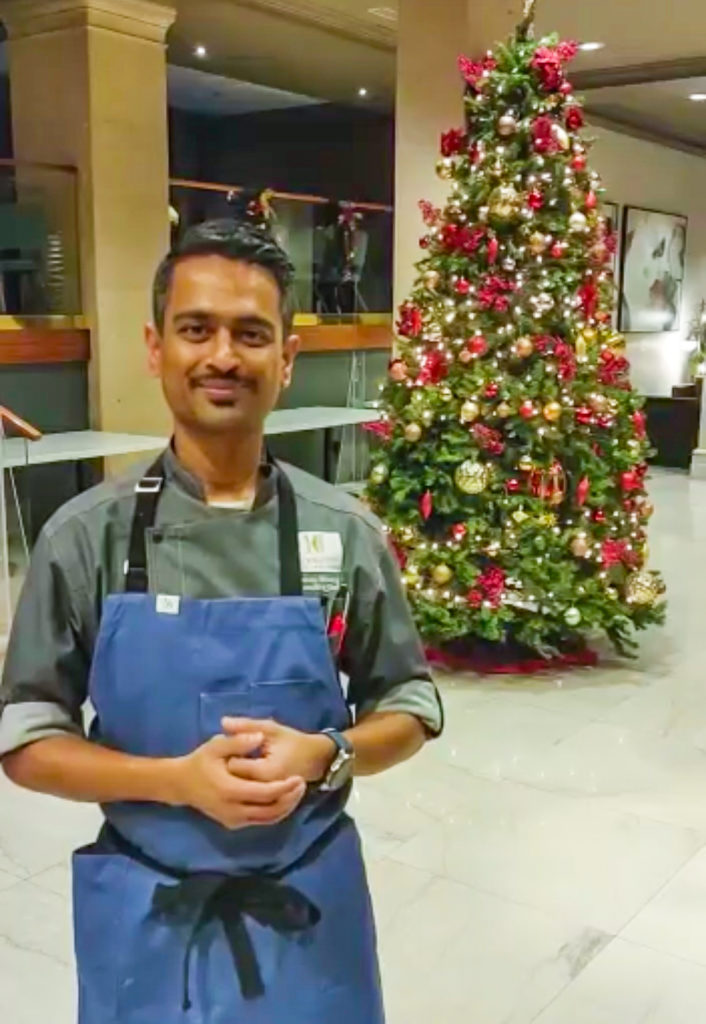 Goat Curry
This week on Dinner with Akshay, Chef Akshay is teaching us how to make a goat curry. This dish, seasoned with Indian spices, will result in a perfectly tender and flavourful curry. Scroll down for this fantastic recipe and if you have any questions or feedback, visit our Facebook or Instagram pages to leave a comment.
Prep Time: 15 minutes | Total Time: 60 minutes | Serves: 4
WHAT YOU WILL NEED:
4lbs of Baby Male Goat Meat
4 pcs of Red onion (finely diced)
5 tbsp. of Canola oil
5 tbsp. of Ginger & Garlic Paste
3 tbsp. of Garam Masala
3 Fresh Green Chilies (slit in half lengthwise)
1 tsp. of Turmeric
1 tbsp. of Cumin Powder
1 tbsp. of Coriander Powder
3 tbsp. of Kashmiri Red Chilli Powder
1 bunch of Fresh Cilantro (chopped)
1 bunch of Fresh Mint (chopped)
4 bunches of Fresh Sorrel (washed and chopped)
Salt to taste
HOW TO PREPARE (FIND A STEP-BY-STEP VIDEO DEMONSTRATION ON OUR SOCIAL MEDIA CHANNELS):
Marinate goat overnight with ginger garlic paste, Garam masala, and salt.
Heat oil in a heavy bottom pan. Add onions and sauté till light golden brown.
Add the marinated Goat and sauté for 10 -15 minutes on a steady heat.
Add turmeric, cumin powder, coriander powder, Kashmiri red chili powder, salt, and sauté for another 2 minutes. Add enough water to cover the meat and simmer for 30 minutes.
Add sorrel and 3 green chilies. Slit and cook for another 3 minutes.
Check seasoning and add Cilantro and mint and turn off.
Serve with plain white steamed rice or naan.