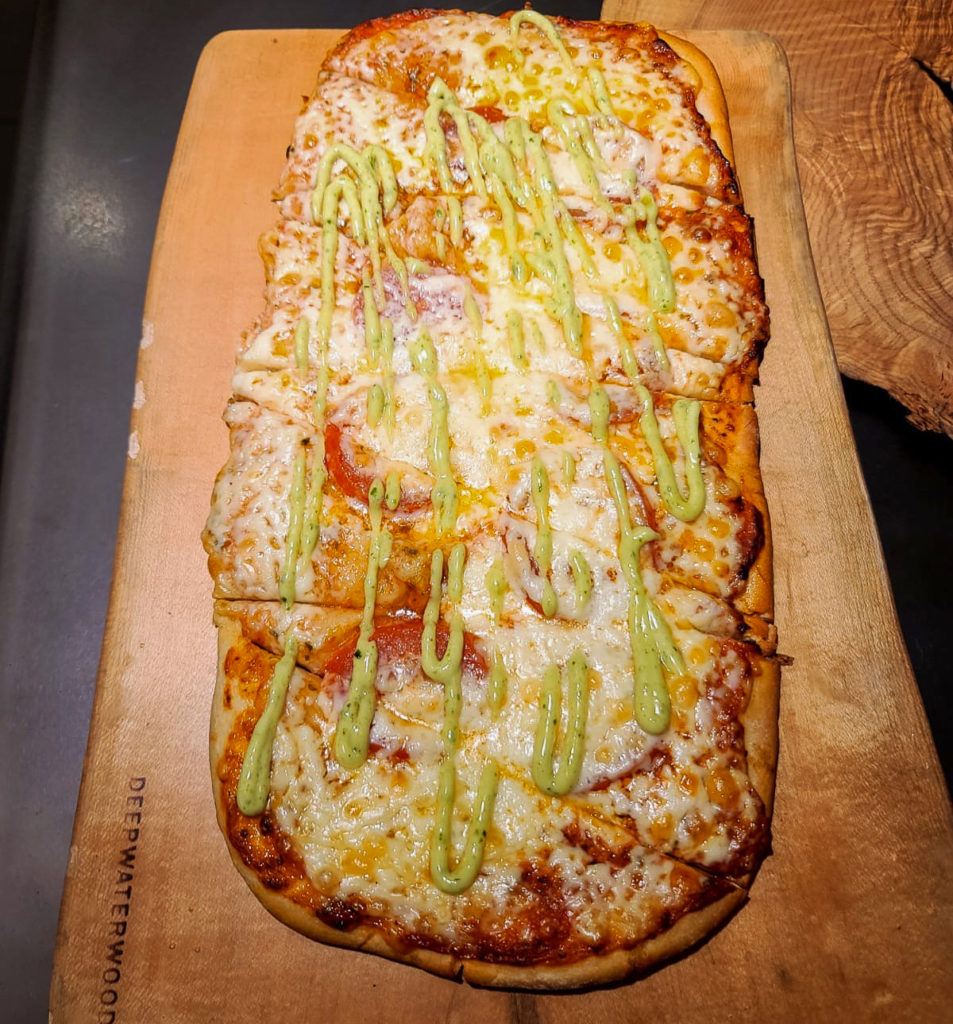 Margherita Pizza
This week on Dinner with Akshay, Chef Akshay is teaching us how to prepare a classic Margherita Pizza. This simple recipe, with smooth tomato sauce, sliced Roma tomato, fresh mozzarella cheese, and a drizzle of basil pesto aioli, is one that you will want to repeat. Scroll down for this easy recipe and if you have any questions or feedback, visit our Facebook or Instagram pages to leave a comment.
Prep Time: 10 minutes | Total Time: 20 minutes | Serves: 1
WHAT YOU WILL NEED:
1 pc Pizza Shell
1 whole Roma Tomato (Sliced)
1 ½ cups of Shredded Fresh Mozzarella
2 tbsp. of Basil Pesto Aioli
12 tbsp. of Extra Virgin Olive Oil
1 small can of Pomodoro Pilati (500 ml)
2 cloves of Garlic
1.2 Bunch of Basil
1 tsp. of Dry Oregano
Salt to taste
HOW TO PREPARE (FIND A STEP-BY-STEP VIDEO DEMONSTRATION ON OUR SOCIAL MEDIA CHANNELS):
1. Combine the Pomodoro Pilati tomato, 10 tablespoons of olive oil, garlic, basil, and dry oregano in a container. With a food processor puree it to form a smooth sauce like consistency and set aside.
2. Take the pizza shell, spread some pizza sauce, top with sliced tomatoes and cheese.
3. Bake at 380 degrees Fahrenheit for 10 minutes and cut.
4. Drizzle with basil pesto aioli and serve.
Click here to view more Dinner with Akshay recipes!